Articles Found in This Issue
WPA Guide Books
-
In their heyday, the WPA Guide Books were popular to take on countryside tours. Perhaps it is time to dust them off for touring your state.
Second Story Cinema
-
In 1976, Arnie Malina and a couple friends pooled $6k to start the independent movie house, Second Story Cinema in Helena. Today it's the Myrna Loy Center, a vibrant performance venue & movie theatre with a $750k endowment.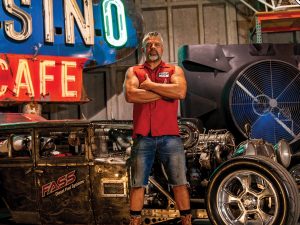 Rat Rods: Long, Low, Loud
-
Rat Rods are vehicles cobbled together from recycled parts. Each design is unique, limited only by imagination and access to ... well ... junk.